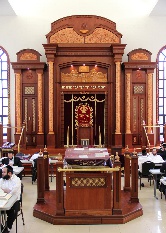 Events

All yungerlite seeking to join the Kollel for the coming Zman must contact the yeshiva before Rosh Chodesh Adar to make appointments with the Roshei Hayishiva

Please call
845 263 9947 To set up an appointment


Kiryas Radin is a Mokom Torah with a Beis Medrash and Kollel residence campus.

The Beis Medrash is open for the entire community and manyof the Chavrei Kollel learn bechavrusa with mispalelim of the Beis medrash.

The Yeshiva Chofetz Chaim Kollel in Kiryas Radin has transformed the area into a vibrant and thriving Torah community.

The Otzer and computerized Otzer Hachochma attracts Talmidei chachomim from the entire area.

Please visit our Projects page for further Information.


Kiryas Radin

YESHIVA CHOFETZ CHAIM OF RADIN

Copyright 1925 Yeshiva Chofetz Chaim


Important